Investment Philosophy Proces
Philosophy
We believe, and our record demonstrates, that superior active management adds value, and that a thematic investment approach, combined with a disciplined, fundamental, bottom-up research process can generate superior risk-adjusted performance over time. Furthermore, we believe that, at any one given time, there are multiple economic themes driving the market. We seek to own high-quality companies benefiting from more than one of these economic themes.
Investment Process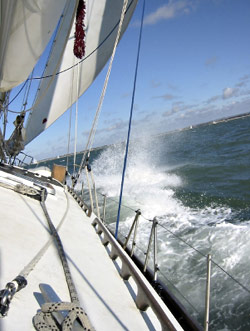 The investment process incorporates a top-down thematic approach combined with a disciplined, fundamental, bottom-up research. Thematic investing involves the initial determination of a number of compelling cyclical and secular investment themes.  After these themes are identified, rigorous financial analysis of those companies participating in these themes is conducted at the individual company level.
Our portfolios display the following fundamental characteristics:
Quality:  Dominant companies displaying financial strength within their economic sector.  These are leading companies with best-in-class managements, high incremental returns on invested capital, and business models with sustainable competitive advantages.
Growth:  Companies with predictable and sustainable above-average growth in revenue, earnings, and free cash flow.
Value:  Companies that are undervalued on either an absolute or relative basis, based upon our projections of future cash flow and earnings.
The Three C's are dominant throughout our culture and investment process:
Consistency – Top Quartile Performance